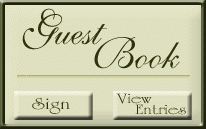 Now that you or your child has your new or used bow,where can you go to shoot it? Well, Third City Archers is your answer to a bevy of questions that you may have. First and foremost, we are here for recreational shooting purposes. If you are interested in shooting programs for the children, we have that. If you need help in getting your equipment set up properly, there will be 

someone to assist you. If you are interested in shooting leagues

to keep up your shooting form, we have that also. We even have

tournaments from time to time that are noncompetitive as well as competitive . Remember we all at one time or another started out in the trees behind the target butt looking for our arrows also. 

Let us help  to bring you out of the woods, put you in front of the target and help you find the enjoyment found in one of America"s

finest shooting sports.

    The indoor range is located at 317 North Elm. The outdoor 

range is located 3/4 of a mile west of the Third City Cycle Works on Hwy. 281 south of Grand Island. 

      Indoor season runs from the first Thursday in October until

the second Thursday in April. Outdoor season runs until the last Thursday before archery season starts in the fall . Indoor leagues consist of Junior Olympic Archery Development , JOAD, on Monday evenings for the youth starting at 6:30 p.m. Target leagues for adults are on Thursday evenings starting at 7:00 p.m.

Outdoor leagues starts at 7:00 p.m. also.  

     We also have certified instructors in the club who teach the Bow Hunter Safety Education  course to people needing to get their certificates to bowhunt in the state of Nebraska and other states.


Jan 8, 2015 We will start shooting at the new indoor range at 317 North Elm. Come and take a look at the new range and see what your club has to offer.

Jan 12, 2015 Kids league will begain at 6:30 p.m. sharp. We will only be running on Monday nights.

Jan 15, 2015 will be the start of adult target league. We will be starting at 7:00 p.m.

Jan 20 2015 will be the frist night for the new bowhunter/3D league. It has been a long time since we had a league like this so we are looking for input.

2015 dues have increased to $75 for Individual/Family Membership